The Key Advantages Of The Law Office  Management Systems :
​
Provides the possibility to search for various legal information of all clients.
​
It has an appointment reminder system and contains a scheduling.
​

It is an integrated archiving system, that allows document management .
​
It helps avoiding mistakes.
​

manage contracts & clients.
​

The Goal of Law Office Management Systems
---
These systems aim to transform paper-based processing into digital processing for all law offices and help to avoid administrative errors that put the company at risk, owing to that, it's usually worth the investment.
The Importance Of Law Office Management Systems
Because of the large number of lawyers' tasks and their constant exposure to daily pressures from clients, in addition to the multiplicity of cases and the lawyer's need for a system for archiving events and legal cases, law firms need a system that facilitates control and management of the office.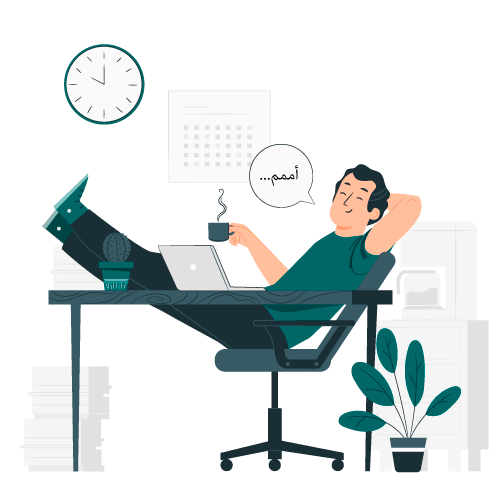 More Advantages Details :
Easily manage contracts & clients.
Using law office management systems, all clients' data is adjusted and added to the contract, including the start date of the contract, the due date of the contract, and the completion percentage of the contract. In addition, the value of the contract, the invoiced, and non-invoiced values of the contract are adjusted and added, with the contract linked to all the data that relates to it. 

Avoid Mistakes By:

The Registration and documentation, where the system automatically records all the movements that the user makes on the system, in addition to that the authentication and logging add another level of data protection, security, and confidentiality internally.

An integrated archiving system, that allows document management

Law office management systems allow adding documents easily and in any format, archiving and classifying documents automatically, backing up all data, and searching for any document archived in the system through advanced search and filtering features.

A Scheduling and appointment reminder system

Sending notifications to the client and the lawyer responsible for the case, such as the dates, place, duration, and details of the court sessions and the updates that occur on the case, in addition to notifications about the activities and tasks via email and WhatsApp.

Cloud System

This enables lawyers to access the system smoothly from all devices and from anywhere.

Previous
Next